Salads
How about a salad? It will satisfy your hunger and fill you with energy for the rest of the day! The best part? Kitchen Lab Café salads come with fresh vegetables, amazing dressings, and various other small delicious surprises that will make you want to enjoy them again and again!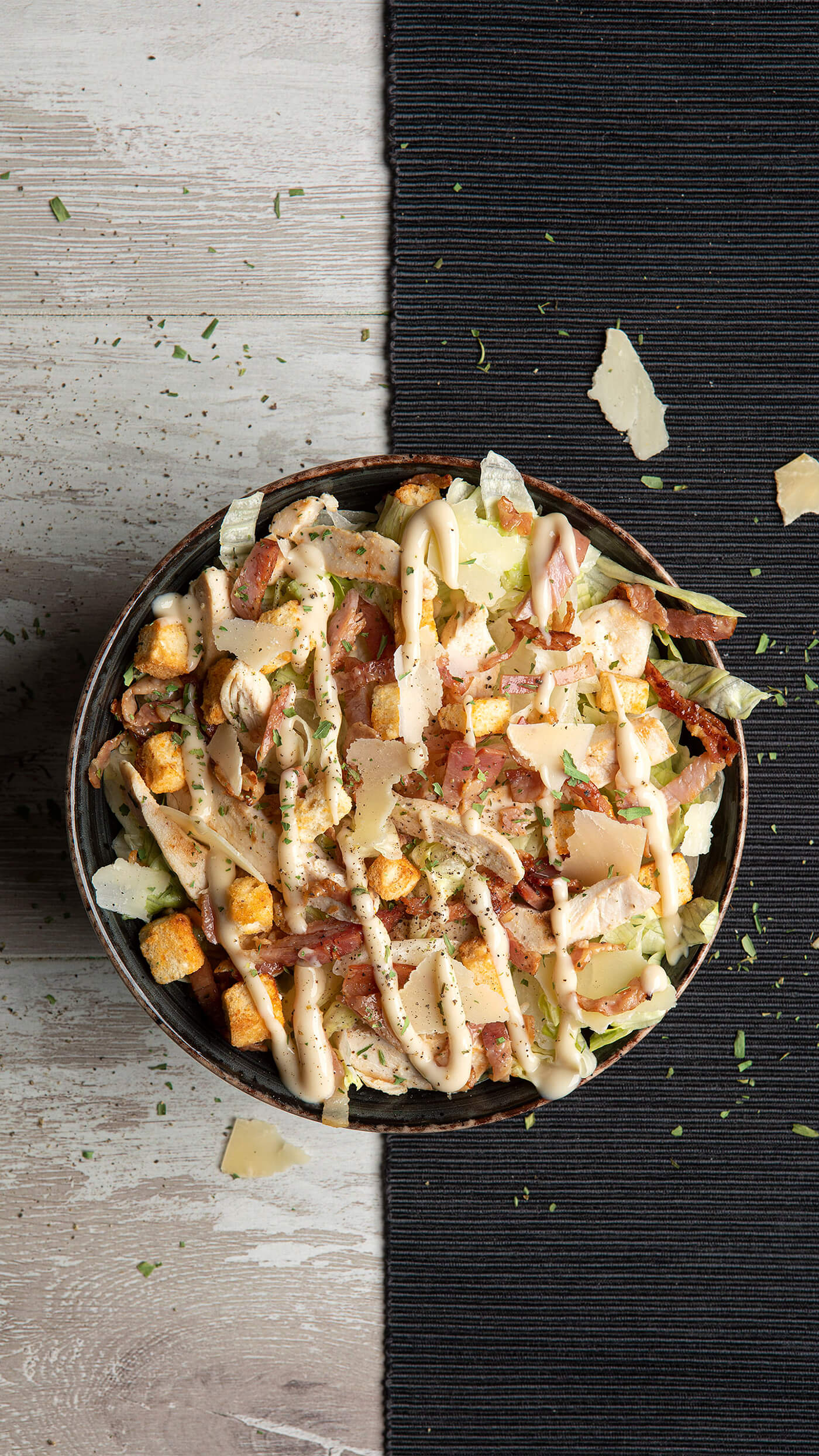 Caesar
Juicy chicken fillet, bacon, iceberg lettuce, parmesan flakes, and authentic Caesar dressing.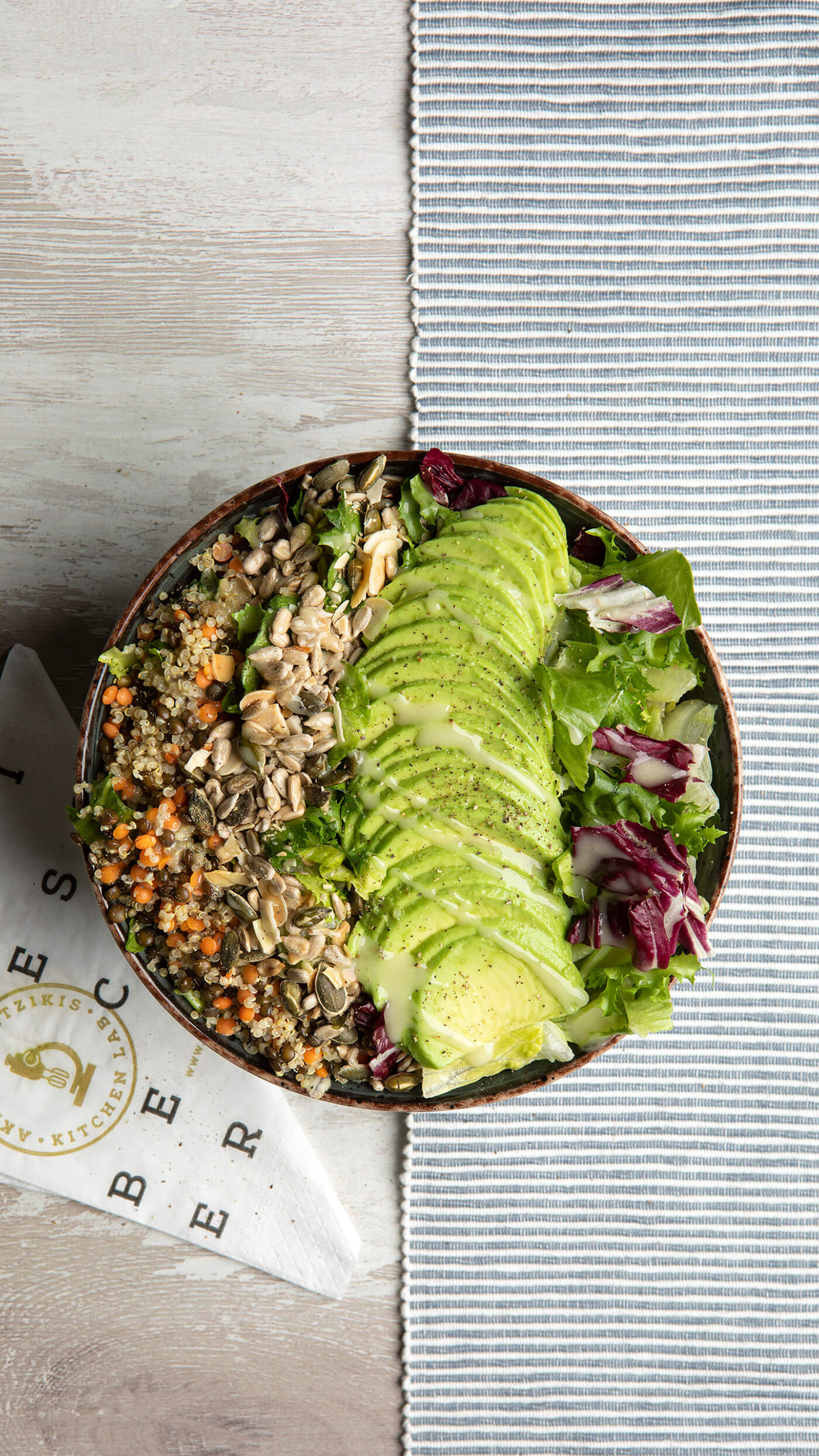 Superfood (VG)
Mixed salad with quinoa, lentils, and avocado with lime dressing and nuts.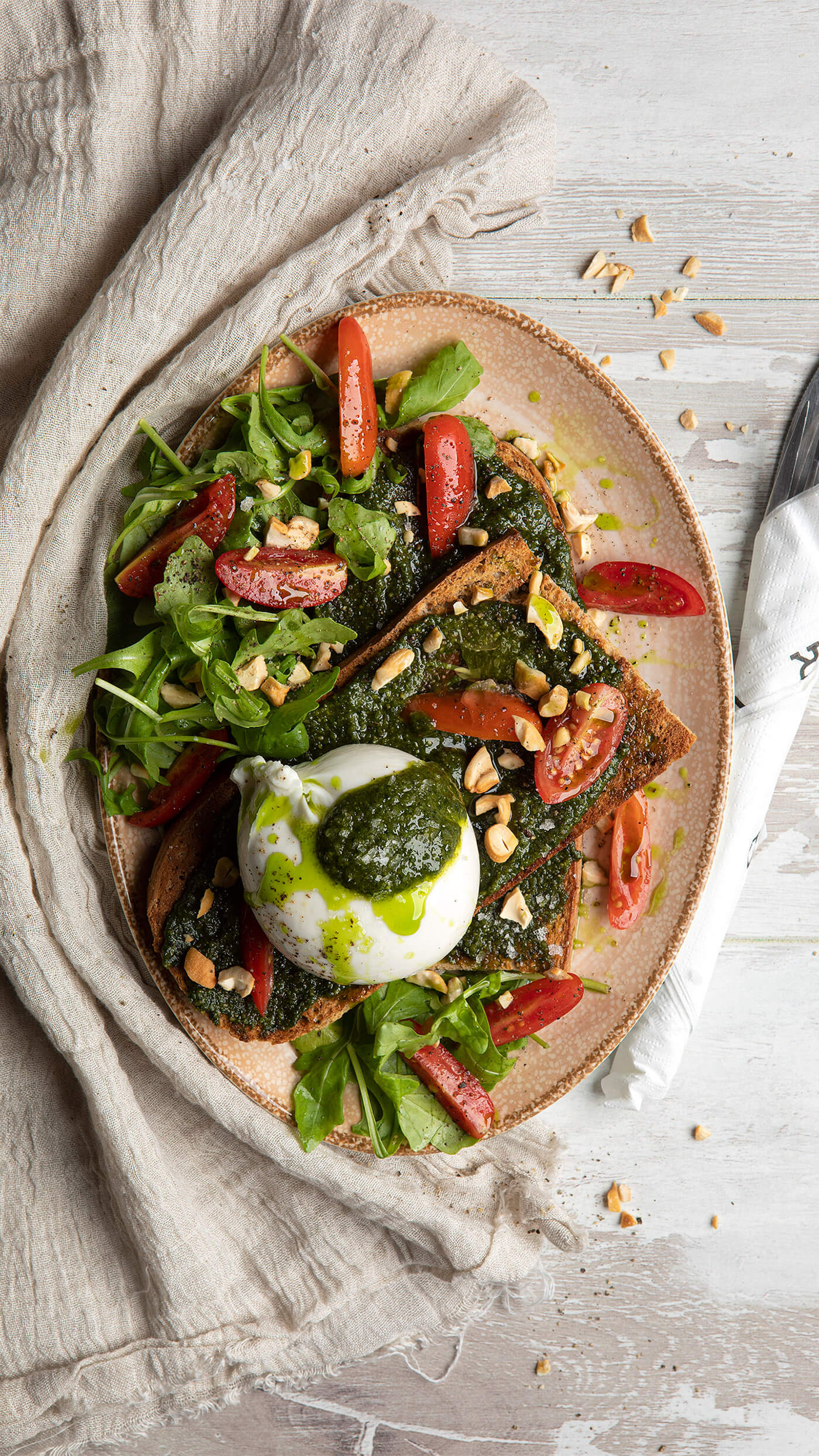 Burrata (VE)
Mozzarella, multigrain sourdough bread, basil pesto, cashews, marinated cherry tomatoes, basil oil and rocket leaves.