Smoothies
Rich, creamy and super tasty fruit smoothies with chocolate, cookies or nuts. Absolutely irresistible!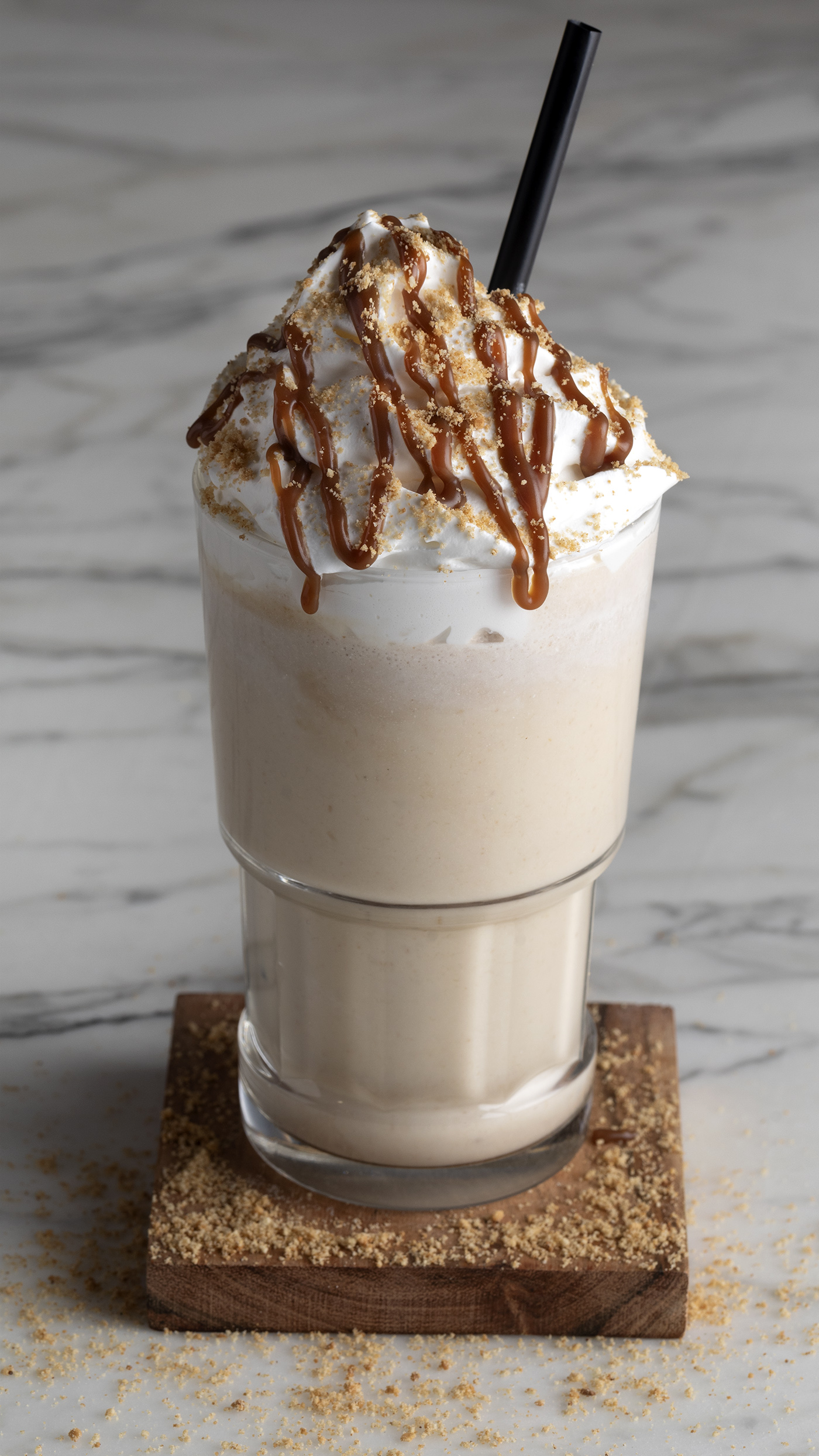 Banoffee (VE)
With homemade caramel, fresh bananas, cookies, and whipped cream.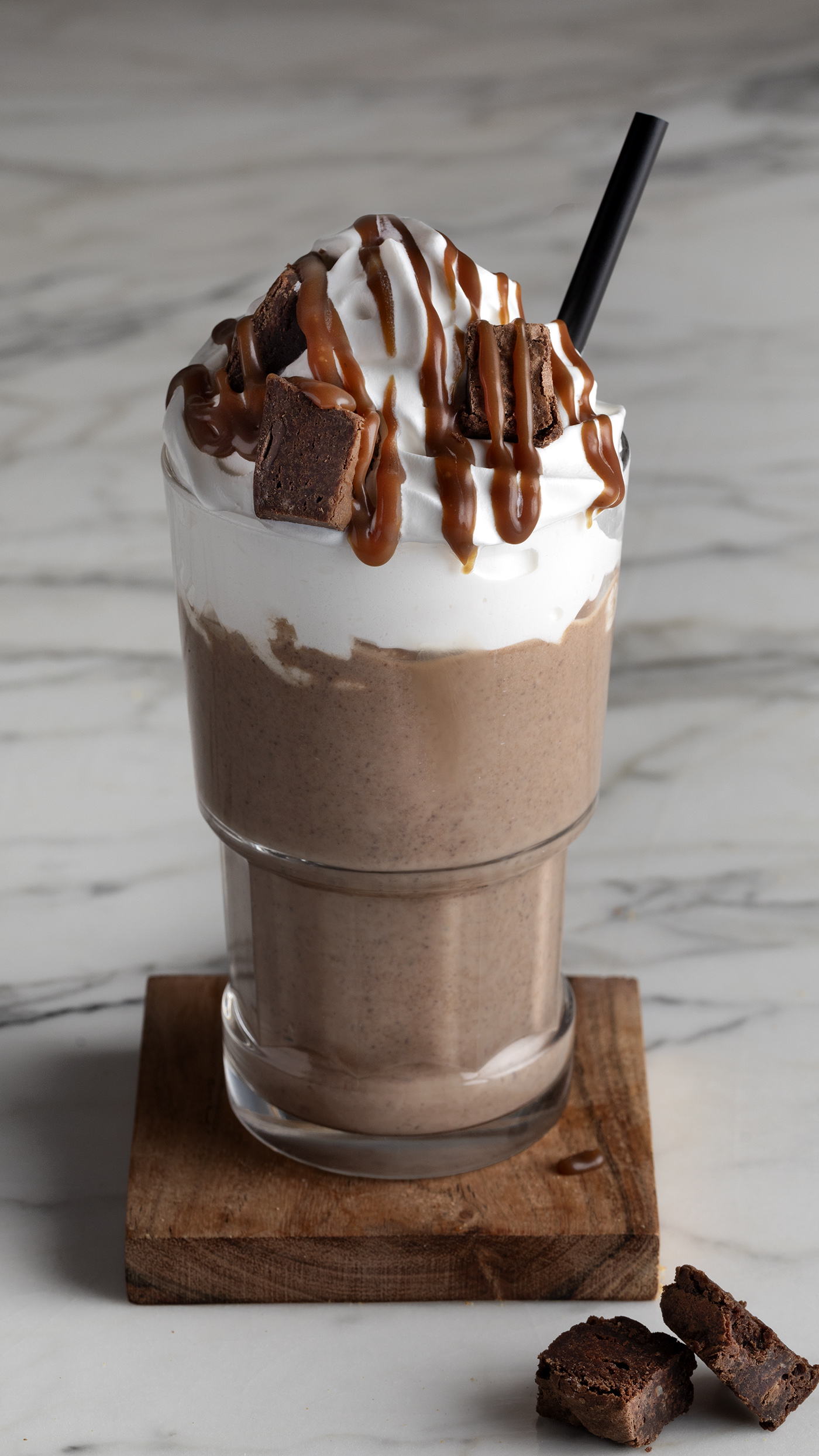 Salted Caramel Brownie (VE)
With chocolate hazelnut spread, homemade caramel, vanilla ice cream,
brownies, and whipped cream.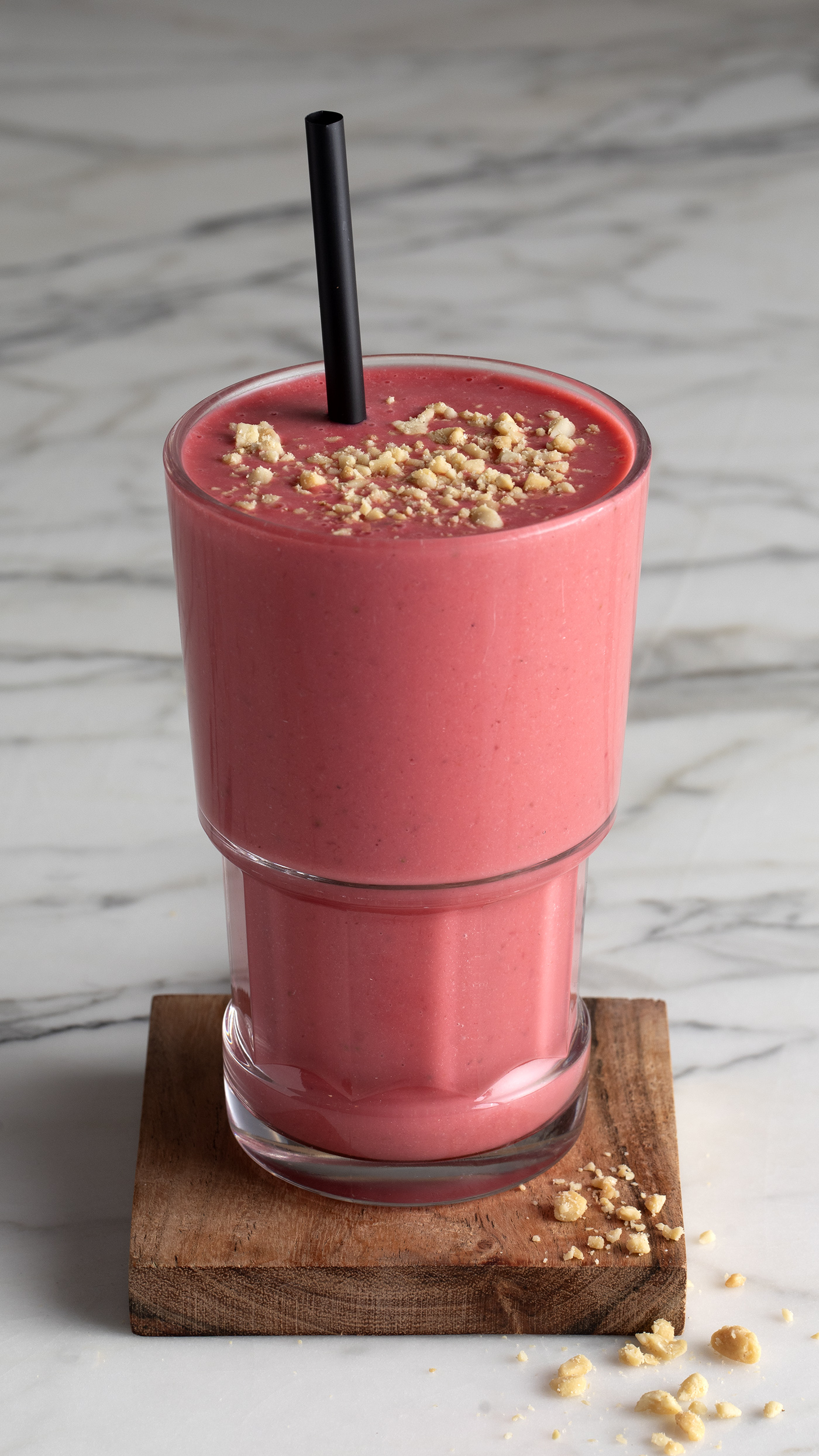 Peanut Butter & Jelly (VE)
With almond milk, strawberries, bananas, peanut butter, and honey.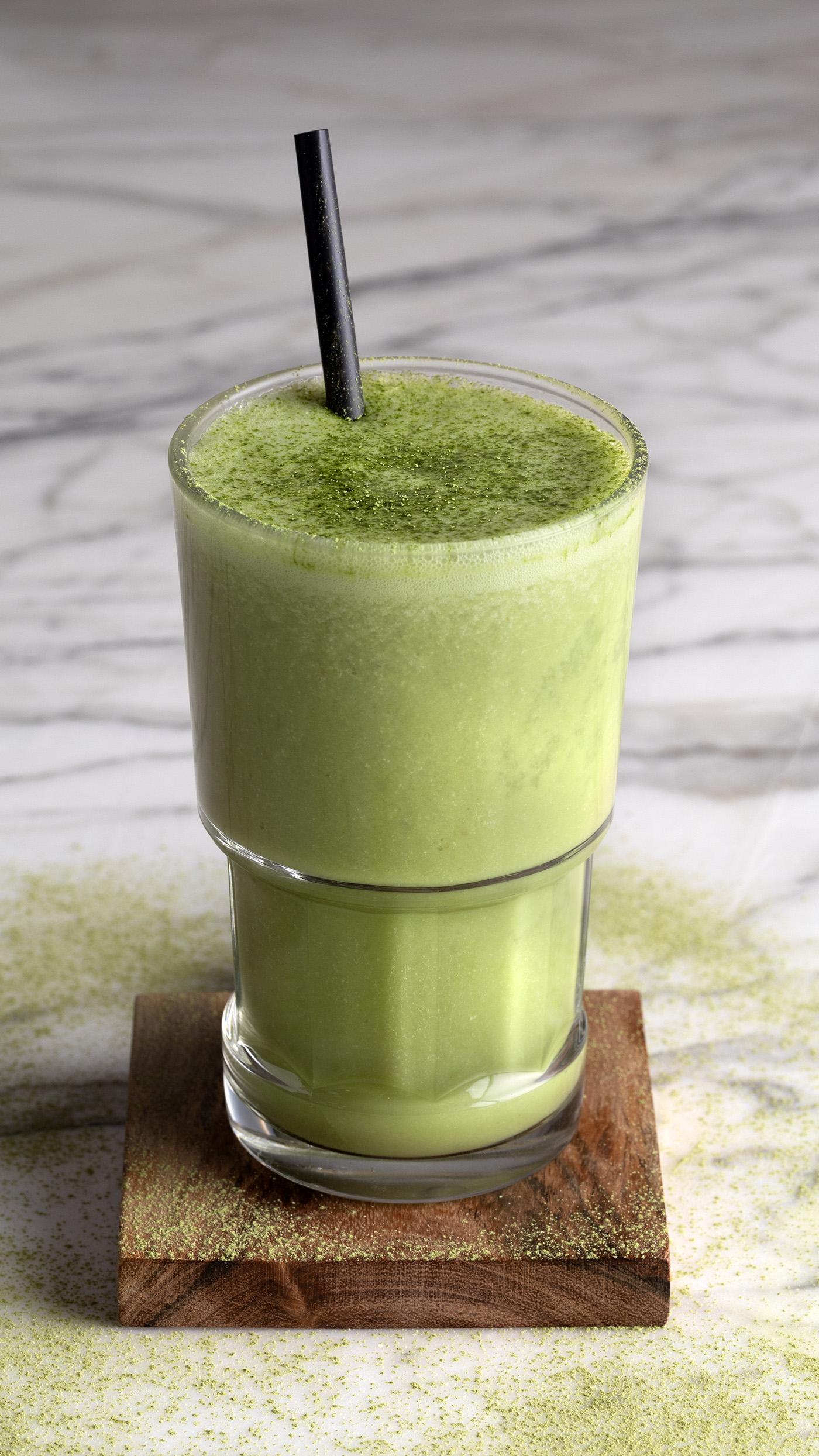 Pineapple Matcha (VG)
With coconut milk, pineapple, and matcha.